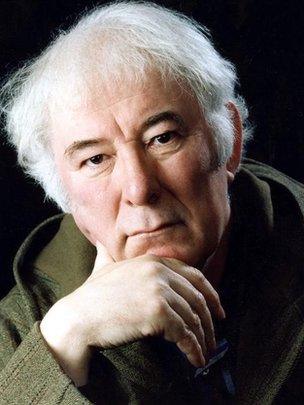 Topic: Seamus Heaney Pt3
Host: Mike
Poem: "St. Kevin and the Blackbird"
Recorded: January 6, 2022
Heaney_St. Kevin and the Blackbird
Mike puts on the host hat in this third discussion on Seamus Heaney's poetry, using the book "Seamus Heaney" by Helen Vendler as a guide.  The poem this time is "St. Kevin and the Blackbird".  Heaney documents the folklore of a monk with intense control over body and mind that he held out his arm and opened his hand to be used as a tree branch for a nesting blackbird.
Winner of the Nobel Prize for Literature in 1995 and Professor of Poetry at Oxford and Harvard universities, Seamus Heaney was perhaps the best known and most celebrated poet of the last fifty years. His death in 2013 prompted tributes from across the world.
"Seamus Heaney's development as a poet is inextricably connected to the violent struggle that has racked Northern Ireland. Vendler shows how, from one volume to the next, Heaney has maintained vigilant attention toward finding a language for his time—"symbols adequate for our predicament," as he has said. The worldwide response to those discovered symbols suggests that their relevance extends far beyond this moment."
Purchase Helen Vendler's book "Seamus Heaney" here: https://www.hup.harvard.edu/catalog.php?isbn=9780674002050
Watch/Listen Seamus read the poem on YouTube: https://youtu.be/wKGmQcSFbMc
Poetry Club Talks is produced by Chickadee Productions