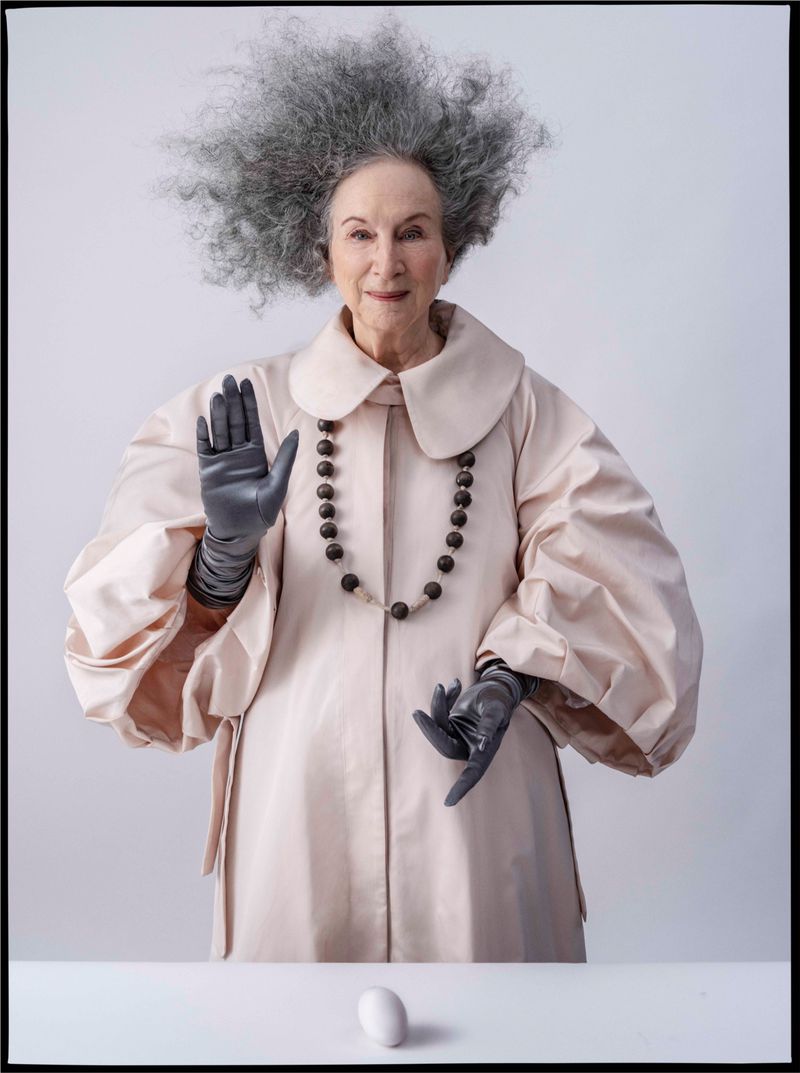 Topic: Margaret Atwood's "Dearly"
Host: Ron
Poems: "Blizzard" and "Late Poems"
Recorded: February 6, 2021
Canadian artists lace the minds of Poetry Club this Saturday.  At the beginning of our discussion, we reflect briefly on the career of actor Christopher Plummer, who passed away on February 5th, the day prior.
Then on the agenda, we begin a two-part series exploring the new poetry work of Margaret Atwood.  Ron is the host and shares this message: 
"Hello, poetry club types.  The attachment provides a dozen poems from Margaret Atwood's recently published book, "Dearly."  I have highlighted in bold half a dozen that might provide a focus for our discussion this coming Saturday.  It will be fine with me if we devote some time to all of them."
"Margaret Eleanor Atwood, CC OOnt CH FRSC (born November 18, 1939) is a Canadian poet, novelist, literary critic, essayist, teacher, environmental activist, and inventor. Since 1961, she has published 18 books of poetry, 18 novels, 11 books of non-fiction, nine collections of short fiction, eight children's books, and two graphic novels, as well as a number of small press editions of both poetry and fiction. Atwood has won numerous awards and honors for her writing, including the Booker Prize (twice), Arthur C. Clarke Award, Governor General's Award, Franz Kafka Prize, Princess of Asturias Awards, and the National Book Critics and PEN Center USA Lifetime Achievement Awards.[2] A number of her works have been adapted for film and television." -Wikipedia
Please visit her site to purchase "Dearly" http://margaretatwood.ca/
All poems are copyright and owned by Margaret Atwood
sited: Atwood, Margaret. Dearly. McClelland & Stewart, 2020.