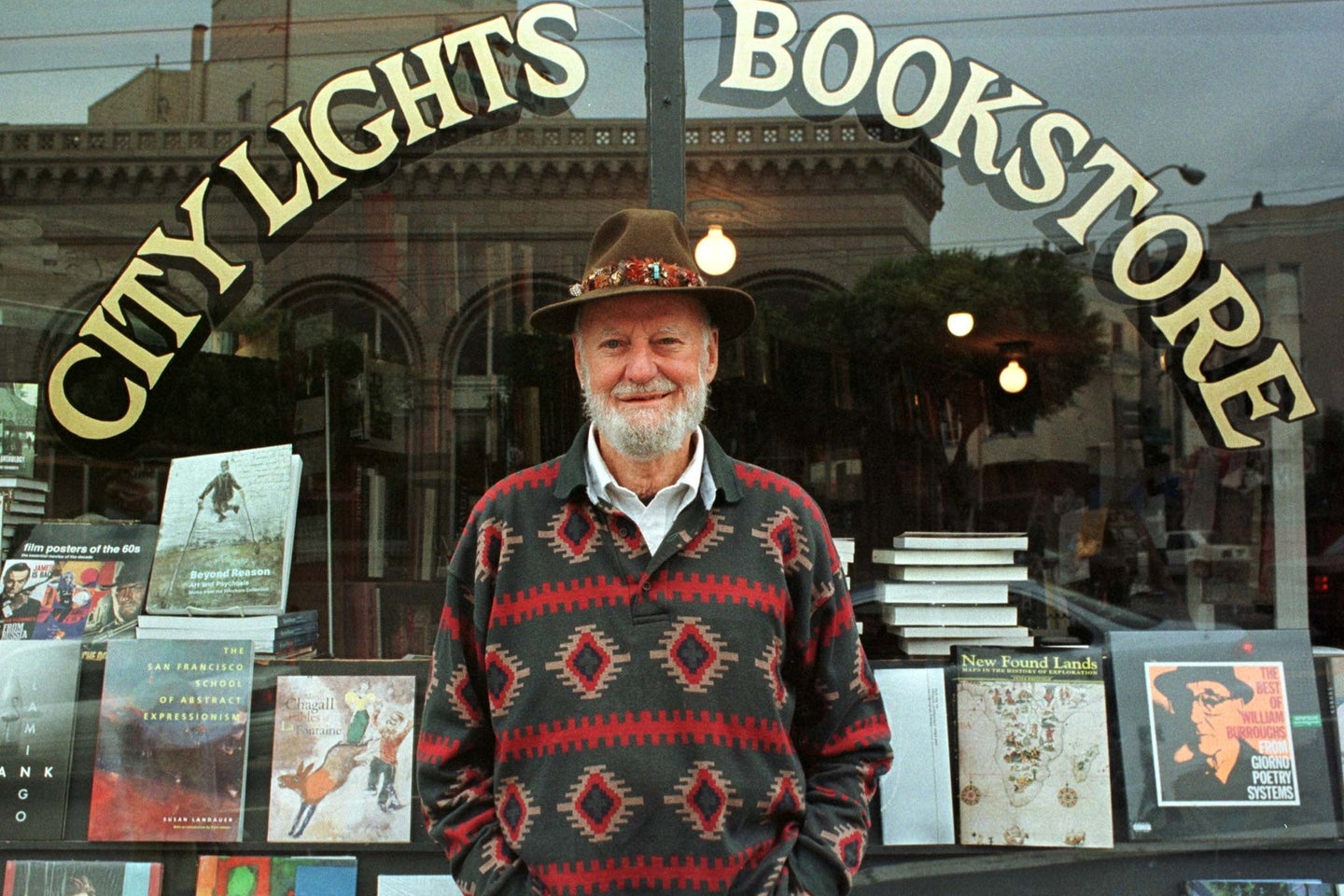 Topic: Lawrence Ferlinghetti
Host: Ron
Poems: "I Am Waiting", "The Changing Light", "Natural History"
Recorded: March 6, 2021
This week Poetry Club Talks about the late Lawrence Ferlinghetti.  We take a look at a few of his signature poems, discuss tone and form.  Ron is the host.  He shares these thoughts, "The attachments provide 8 poems by Lawrence Ferlinghetti, including his best known and most admired, "constantly risking absurdity," which I think are representative of his work and will offer a good basis for our discussion."
BIO
"Lawrence Monsanto Ferlinghetti (March 24, 1919 – February 22, 2021) was an American poet, painter, social activist, and the co-founder of City Lights Booksellers & Publishers.[2] He was the author of poetry, translations, fiction, theatre, art criticism, and film narration. Ferlinghetti was best known for his first collection of poems, A Coney Island of the Mind (1958), which has been translated into nine languages, with sales of more than one million copies.[3] When Ferlinghetti turned 100 in March 2019, the city of San Francisco proclaimed his birthday, March 24, "Lawrence Ferlinghetti Day".[4]"  -Wikipedia
All poems are copyright and owned by Lawrence Ferlinghetti.  Please visit Ferlinghetti's website to read his full BIO and learn more about this important poet.  
http://www.citylights.com/ferlinghetti/