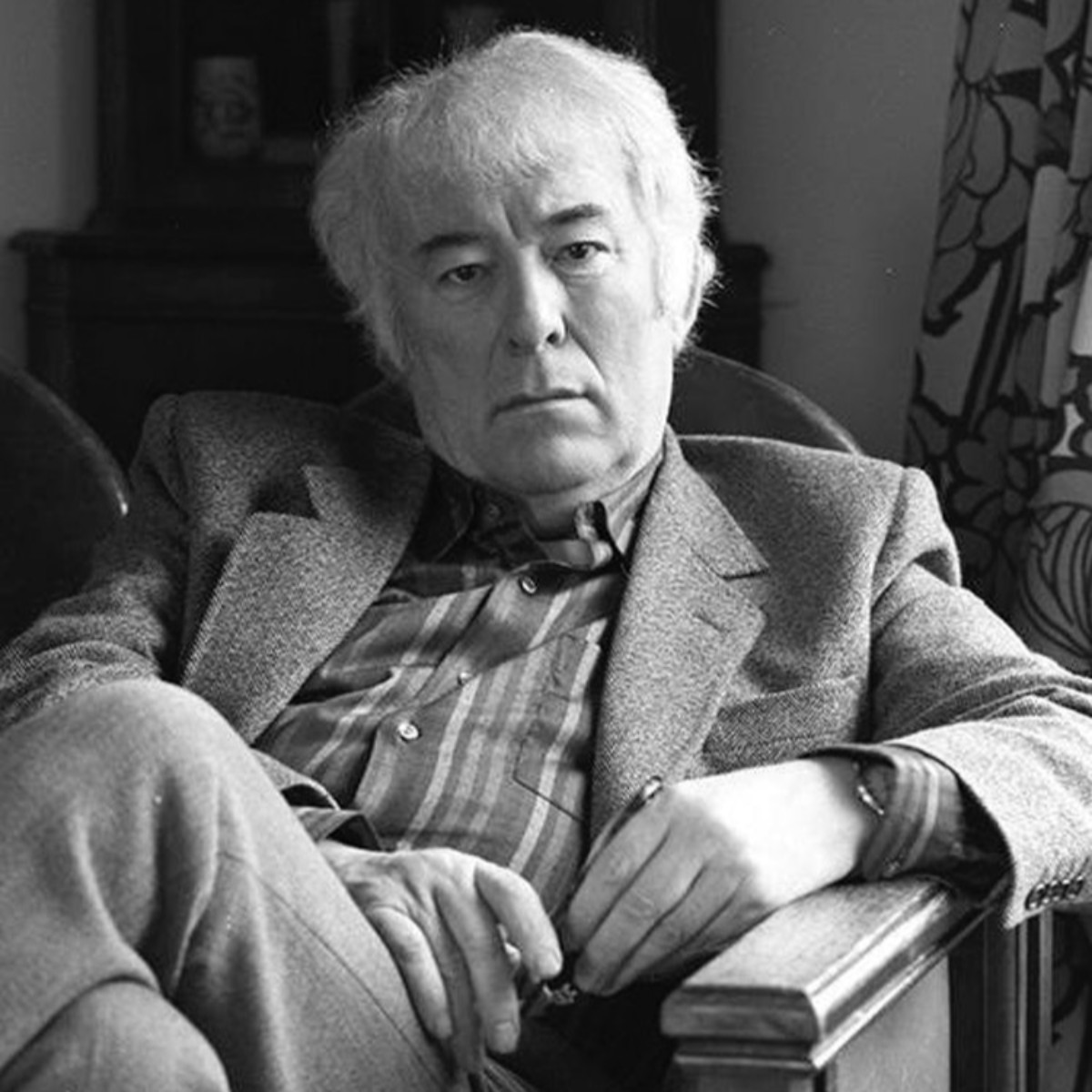 Topic: Seamus Heaney Pt2
Host: Ron
Poems: "Mid-term Break", "Villanelle For An Anniversary", "The Cure of Troy"
Recorded: December 16, 2021
Ron guides Poetry Club through another riveting discussion on select poems by Seamus Heaney. Amory and Linda share their experience of attending a reading by Heaney while visiting Ireland.  We take a look at the different rhyme landscapes of his work, moods, mastery of storytelling, and more.  Join us for the deliberation of a much-loved poet.
"Heaney was a professor at Harvard from 1981 to 1997, and its Poet in Residence from 1988 to 2006. From 1989 to 1994, he was also the Professor of Poetry at Oxford. In 1996 he was made a Commandeur of the Ordre des Arts et des Lettres and in 1998 was bestowed the title Saoi of the Aosdána. Other awards that he received include the Geoffrey Faber Memorial Prize (1968), the E. M. Forster Award (1975), the PEN Translation Prize (1985), the Golden Wreath of Poetry (2001), the T. S. Eliot Prize (2006) and two Whitbread Prizes (1996 and 1999).[3][4] In 2011, he was awarded the Griffin Poetry Prize and in 2012, a Lifetime Recognition Award from the Griffin Trust.
Heaney is buried at the Cemetery of St Mary's Church, Bellaghy, Northern Ireland. The headstone bears the epitaph "Walk on air against your better judgement", from one of his poems, "The Gravel Walks".[8]"
From Wikipedia:  https://en.wikipedia.org/wiki/Seamus_Heaney
Poetry Club Talks... is produced by Chickadee Productions